Melbourne's Leading SEO Consultant
Aperitif Agency is the best growth partner you'll ever have. Get direct access to a veteran SEO consultant to supercharge your website's growth strategy.
In-house SEO without the overheads
Our founder, Joe Romeo, has been working in the search engine optimisation (SEO) industry for over 10 years, spending time in both agency land and working in-house for brands such as Airwallex and Whispir. 
Experiencing both worlds has enabled him to hone his craft to bring the best and latest optimisation techniques to businesses across Australia and the UK. 
As an SEO Consultant, Joe loves working with business owners, marketing managers and even in-house SEO teams to drive further growth from organic acquisition channels and to help your business scale to the top spot and stay there.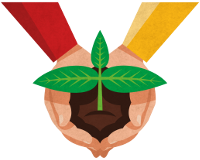 A small team committed to big results
We don't want to be the biggest — but we work hard to be the best. We're people who've worked hard to grow brands in-house through SEO and know what it takes to deliver results the biggest stakeholders care about. Your point of contact will always be the person working on your campaign. We choose to keep our team small so you can be sure they're dedicated to you, your business and your success.
Joe is a fabulous digital marketer who I worked with early on at Airwallex. He built our SEO capability from scratch and later owned the website as a Product Manager and scaled it across multiple geographies. He has a great "can-do" attitude, is a pleasure to work with and has great technical skills. I highly recommend Joe!
Joe is a standout digital marketer. Skilled, efficient and highly professional. He thinks outside the box to creatively solve complex problems. He spearheaded big initiatives that lead to hugely positive outcomes. It was a pleasure to work with him.
I have absolutely no doubt that Joe will be future leader within the digital industry. I've had the pleasure of working with him for sometime now and in all my years within the industry, Joe is one of the most talented individuals I've seen to date. Outstanding performer! There is a very good chance I may end up working for him one day.
Friends with SEO Benefits
Our Melbourne SEO Consultants know the ins and outs of the latest changes in search, so you don't have to. Acting as virtual search marketing officers, We're invested in SEO and understanding your business goals intimately. 
We'll create an individualised SEO strategy to get you there. Once we have a cutting-edge plan, we can implement it for you or guide your internal team to execute like champions.
Smart tactics and sharp execution that build long-term value
Traffic and rankings are nothing if they don't bring you new customers (and keep them around). Hire an SEO agency that won't sleep unless your phone is ringing.
Let's ditch the jargon and focus on results. Tell us what you want to achieve, and let us take care of the technical work so you can focus on anything other than "link building" and "schema markup".
Our team works best when fully aligned with your unique business goals. We'll be right there in the engine room with you, fixing issues directly and driving the outcomes that matter.
What makes our Melbourne SEO Consultants slicker than your average?
When you partner with Aperitif Agency, you'll have direct access to a Melbourne SEO Specialist experienced with the biggest local and global brands, like Ford, Bupa, Frank Body, Airwallex, and BP, to name but a few. 
Think of us as your own SEO director without the hassle or the overheads of in-house recruitment.
At Aperitif Agency, we cover all aspects of SEO, from onsite optimisation and technical website audits to link building and content production. Our Melbourne SEO specialists will create tailored strategies for your business while correcting missteps so your website ranks higher and faster. No gimmicks, no tricks, no funny business. 
Our team is lean and mean, so you'll have a one-on-one relationship with a real, local expert dedicated to your business's marketing goals without paying for unnecessary overheads like old-school agencies.
Your business is unique, why settle for cookie-cutter marketing? Your dedicated SEO consultant will build a custom SEO strategy covering the following elements.
Don't settle for outdated agency practices that neglect the user experience. We take a different approach, optimising your website's content, structure and design to enhance search engine rankings and user engagement. 
Spammy link-building and black-hat techniques hurt your website's reputation. At Aperitif Agency, we take the time to build high-quality, authoritative links that enhance your website's credibility and search engine rankings.
Outdated content marketing consulting practices won't cut it in today's digital landscape. We focus on creating high-quality, relevant content that resonates with your audience and drives real results — no more keyword-stuffed articles lacking original insight.
Frequently asked questions